Welcome! Bones and Memory Dance is a project-based dance company in Houston, TX under the direction of Heather vonReichauer. Our repertory is accessible, theatrical, and sometimes a little creepy. We love a dark tale with current works about Lizzie Borden, Edgar Allan Poe and a gothic tale inspired by Appalachian murder ballads. We strive to engage, inspire, and entertain. Check out our CURRENT PROJECTS and EVENTS pages to find out where you can catch Bones and Memory Dance! Thanks for visiting and we hope to see your at our next show!
Thanks to Voyage Houston for featuring our Artistic Director, Heather vonReichbauer in the Thought-Provoker's series. Click on the link below to learn more.
http://voyagehouston.com/interview/art-life-heather-vonreichbauer/
How You Can Help!
Bones and Memory Dance is a sponsored project of Fractured Atlas, a non-profit arts service organization. To learn more about supporting Bones and Memory Dance, please visit our SUPPORT page!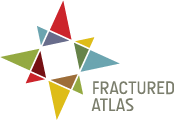 Photos: Lynn Lane
Dancer: Elaine F.K. Fields and Anna Harris